We sought out some of the city's best resources on breastfeeding and young family life. Together we are working to normalize breastfeeding in San Antonio
one latch at a time!
---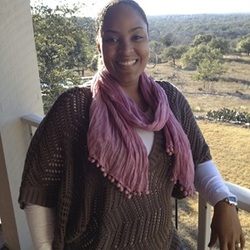 Choosing a Breastfeeding Friendly Provider
​presented by Nikki McIver-Brown, RN, CNM

Nikki is a Certified Nurse Midwife with a Masters of Nursing Degree obtained from the University of Cincinnati in 2012. Prior to becoming a Certified Nurse Midwife, she worked as a Labor and Delivery RN for over 13 years in the Baptist Healthcare System. With experience in the clinic, hospital, birth center, and home settings she is able to offer you the care you deserve. Holistic client care is completed according to the Standards for the Practice of Midwifery as defined by the American College of Nurse Midwives. Spending time listening to clients, providing health education and support empowers women to make informed healthcare choices throughout their life. Understanding that sexuality, pregnancy, childbearing and menopause are significant, natural events in a woman's life, Nikki offers her clients individualized care in a non rushed manner. Visit Nikki's website at www.sanantonionursemidwife.com
---
---
Babywearingpresented by International Babywearers of San Antonio

Babywearing International of San Antonio's sole purpose is to promote the practice of babywearing through education and support. Their meetings are always free to attend, and everyone is welcome! Visit their booth to learn more about the benefits of babywearing and what this organization has to offer!

Please visit their website at: http://www.bwiofsanantonio.com/
---
---
Breastfeeding Through the Ages
Dr. Kelly Morales, OBGYN

Dr. Morales' holistic approach to obstetrics and gynecology encourages and guides women to be their own best example of health and wellness. With a special interest in complementary therapy and breast feeding support, Dr. Morales and her staff are committed to providing thorough patient care in a caring and compassionate manner.
---
---

Working & Breastfeedingpresented by Laura Gruber, IBCLCLaura Gruber is a private practice IBCLC providing home visits and lactation education and support to San Antonio families. You can learn more about Laura and her practice by visiting her website at www.breastfeedinghousecalls.com
---
---
---
Normal Milk Supply
presented by the MILC GroupThe MILC Group offers comprehensive, compassionate and professional breastfeeding support services in their Breastfeeding Center and in the comfort of your home with breastfeeding housecalls. They specialize in providing their clients with personalized care tailored to meet their needs.You can learn more about their services by going to www.themilcgroup.com
---
---
Finding Good Breastfeeding Resources
presented by La Leche League of San Antonio

La Leche League International is an international nonprofit organization that distributes information on and promotes breastfeeding. It was founded in 1956 in Franklin Park, Illinois as "La Leche League" and has a presence in sixty-eight countries. Visit their booth to learn more about their monthly meetings and the free support they provide. You can learn more about La Leche League San Antonio by visiting their website at www.lllofsanantonio.com
---
---
Community Resources
presented by San Antonio Breastfeeding Coalition San Antonio Breastfeeding Coalition is a coordinating resource for breastfeeding support and education in the San Antonio area. Their desire is to involve the entire community in making a difference for breastfeeding families.

For more information about the coalition visit their website at: www.sabctx.org
---
---
Car Seat Safety
presented by Gina Turella-Garcia, CPST

Did you know 90% of car seats are used incorrectly by caregivers? Safe Bambini's mission is to keep kids safe by helping parents with the proper installation and use of child restraints through one on one and group education. Their goal is for parents and caregivers to be able to replicate a correct installation each time a car seat is moved or replaced, regardless of the make and model of the vehicle. Services offered include help choosing the right car seat for your child and budget, car seat installation assistance, installation checks, and restraint education.
---
---
Preventing Cavities in Breastfed Children
presented by Edith Pena, DDS of Wholesome DentistryWholesome Dentistry is located in north central San Antonio on Blanco Rd between 410 and 1604. You can learn more about Wholesome Dentistry by visiting their Facebook page at www.facebook.com/WholesomeDentistry or by visiting their website at www.wholesomedentistry.com.
---
---
​Speech Therapy and the Infant
presented by Kristina Carnes

Kristina is a ASHA Certified SLP providing services to families in San Antonio, Texas.

Visit her Facebook at www.facebook.com/KristinaCarnesSLP
---
5 Holistic Step to Prepare from Birth
presented by Birthing From Within San Antonio
Birthing from Within is a program that fosters resilience, flexibility, connection, and compassion in parents who are preparing to meet their baby.

Visit their website at www.birthingfromwithinsanantonio.com.
---
---
Chiropractic Care and Breastfeeding
presented by Dr. Shirley of Advanced Care Back & Body

Quincy Shirley is a chiropractor serving San Antonio and the surrounding areas. Whether you need an injury or accident treated, have a specific body problem (such as back pain or a spinal condition), need pain relief, or just want to improve your overall health, Advanced Care Back & Body may have a solution for you through chiropractic care.

Visit his website at www.advancedcarebackandbody.com
---
Breastfeeding & Nutrition for Mom & Baby​
presented by Baby Cafe

Baby Café is a place where breastfeeding mothers and pregnant women can come to learn, socialize, participate in a support group, receive free individual counseling for breastfeeding, or just speak to a health professional about infant feeding in a non-clinical café style environment.
Additional Baby Café sessions are held at various locations throughout the city. Call us at 210.207.7138 to find out exactly when and where.

---
---
​Full-term Breastfeeding
presented by Stephanie Craft

Stephanie Craft wrote Mama's Milkies, a beautifully illustrated story written about a full term breastfeeding child. Follow the little toddler through the day as they wake and play, read, sing and finally drift off to sleep. All the while knowing that mommy still has "Milkies" when they feel like nursing.

​

---