---
Advanced Care Back & Body

Dr. Quincy Shirley is a chiropractor serving San Antonio and the surrounding areas. Whether you need an injury or accident treated, have a specific body problem (such as back pain or a spinal condition), need pain relief, or just want to improve your overall health, Advanced Care Back & Body may have a solution for you through chiropractic care.

Visit his website at www.advancedcarebackandbody.com
​
---
---
BayBee BoutiqueBayBee Boutique specializes in creating modern teething jewelry that is functional and 100% safe for baby. Using the latest trends and color palettes, we love designing fashionable necklaces that are multi-functional and affordable.
​
https://www.baybeeboutiqueonline.com
---
---
Breastfeeding Housecalls
​
Laura Gruber is a private practice IBCLC providing home visits and lactation education and support to San Antonio families. You can learn more about Laura and her practice by visiting her website at www.breastfeedinghousecalls.com
---
---
Kaitlyn Scruggs Photography

Kaitlyn Scruggs Photography is an on-location photographer serving the Greater San Antonio area. With a focus on maternity through the first year of life, Kaitlyn Scruggs Photography specializes in archival photographic art that will last for generations.
www.kscruggsphoto.com
---
---
The MILC Group

The MILC Group offers comprehensive, compassionate and professional breastfeeding support services in their Breastfeeding Center and in the comfort of your home with breastfeeding housecalls. They specialize in providing their clients with personalized care tailored to meet their needs.You can learn more about their services by going to www.themilcgroup.com
---
---
The San Antonio Birth Center
The San Antonio Birth Center believes that pregnancy and childbirth are a beautiful and important part of the journey to becoming and growing your family. Their passion is to give you and your family compassionate, empowering care that allows you to truly "bloom" and thrive during pregnancy and birth. Licensed, Certified Professional Midwives combine the very best of modern care with the time-tested wisdom of midwifery that empowers mothers, respects families, and nurtures babies during their transition into the world. At the San Antonio Birth Center your wishes are honored and your journey to motherhood is as protected as your physical needs.

To learn more about The San Antonio Birth Center, please visit their website at www.sabirthcenter.com
---
---
San Antonio Nurse Midwife

​San Antonio Nurse Midwife offers certified nurse midwives are advanced practice registered nurses who care for healthy women throughout their life cycle. Independent management of gynecological needs of women, teen education, family planning,pregnancy,childbirth, water birth, postpartum and newborn care is provided.

​Visit their website at
www.sanantonionursemidwife.com/
---
---
---
---
Beachfront Baby
Beachfront Baby carriers are a must have for hot weather babywearing! Wear baby in the shower, at the beach, at the water-park or in the pool. This especially comes in handy for keeping your hands free to play with or help older children in the water. Available in our original wrap-style carrier and ring sling style in 12 fun colors & 3 sizes to fit every parent and every wardrobe.
www.beachfrontbabywraps.com
---
---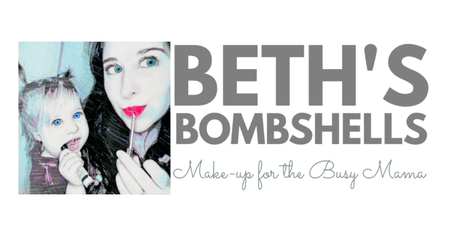 Beth's Bombshells

Beth Newcomb is a LipSense Distributor. What is LipSense? LipSense is a long lasting lip color that is waterproof, smudge proof, budge proof, & kiss proof. It will last 4-18 hours & comes in 36 shades, plus a few limited edition colors!

Like and Follow her on Facebook at www.facebook.com/bethsbombshells

Follow her on Instagram at www.instagram.com/beths.bombshells
---
---
Tuck and BundleTuck and Bundle is a family-run and veteran-owned baby company headquartered in San Antonio, Texas. We designed the Ezra Wrap in hopes of making a carrier to withstand the Texas heat. We are proud to make a product that is beautiful, stylish, nurtures both mom and baby, and is 100% Made in America.

​ Visit their website at www.tuckandbundleshop.com.
---
---
Mothers Milk Bank - Austin
The Mothers' Milk Bank at Austin saves babies' lives by providing prescribed, pasteurized donor human milk. The Milk Bank was started to ensure that feedings for preterm infants would be safe and healthy, resulting in fewer complications. Learn more about how to get involved with Mothers Milk Bank by checking out their website.
https://www.milkbank.org
---
---
Kristina Carnes


Kristina is an ASHA Certified SLP (Speech-Language Pathologist) providing services to families in San Antonio, Texas. Kristina provides newborn and infant feeding evaluations and follow up therapy and specializes in breastfeeding and ankyloglossia.
www.facebook.com/KristinaCarnesSLP/
---