---
On August 5th you will have the opportunity to support some of San Antonio's fabulous boutiques and local artisans. From amazing handcrafted goods to boutique swag, we have all of your shopping bases covered. Come support your local baby and mommy retailers at Latch On SA!


Take a look at some of our 2017 vendors:


---
Beachfront Baby Carriers
Beachfront Baby carriers are a must have for hot weather babywearing! Wear baby in the shower, at the beach, at the water-park or in the pool. This especially comes in handy for keeping your hands free to play with or help older children in the water. Available in our original wrap-style carrier and ring sling style in 12 fun colors & 3 sizes to fit every parent and every wardrobe.
www.beachfrontbabywraps.com
---
---
Bay Bee Boutique

Hand-knotted with love, Baybee Boutique designs the most fashionable teething/nursing distraction neckalces for mama. These necklaces are made using BPA-free, food-grade silicone beads and are completely safe for baby to chew on and play with.
Custom orders encouraged!

https://www.baybeeboutiqueonline.com
---
---


doTERRA

dōTERRA® is a company founded on a wellness philosophy of healthy lifestyle choices and informed proactive participation in one's own health-care alternatives. dōTERRA CPTG Certified Pure Therapeutic Grade® essential oils and other wellness products are specifically formulated to support a wellness philosophy of eating right, exercising, resting and managing stress, and reducing toxic load.
---
---
Free Rose
Susie Hamilton will be selling Latch On SA merch and her one of a kind handcrafted hand bags, diaper bags and more at Latch On SA. Treat yourself to a fun and stylish new accessory that will surely become your favorite new adornement!"Practical design with hand made charm.
"
Follow Free Rose Studio on facebook!
---
---
---
Team River Bexar
On November 23, 2014 River Laurence was diagnosed with Neuroblastoma. Visit this table to learn more about pediatric cancer research in the United States and to purchase #teamriver merch that will benefit the Laurence family directly.

​You can follow his story at https://www.facebook.com/riverbexar or visit his website at www.teamriverbexar.com.
---
---
Tuck and Bundle

Tuck and Bundle is a family-run and veteran-owned baby company headquartered in San Antonio, Texas. We designed the Ezra Wrap in hopes of making a carrier to withstand the Texas heat. We are proud to make a product that is beautiful, stylish, nurtures both mom and baby, and is 100% Made in America.

​Visit their website at www.tuckandbundleshop.com.
---
---
LuLaRoe

LuLaRoe strives to continuously find ways to Bless Lives and Strengthen Families. Believe it or not, your favorite LuLaRoe piece has its own story. The production and development that goes into each style, print and design touches the hands of thousands of artists and craftsmen around the world.
---
---
---
Wishcraft Designs

Wishcraft Designs offers a full range of henna services, from simple designs for parties & events to complex bridal patterns. Clients can choose to have a part in the creative process either by choosing an existing custom design from our portfolios, consult for an original custom or by bringing something of their own.

You can learn more about Wishcraft Designs at www.wishcrafthenna.com.
---
---
Jen's Tie Dye Creations

They make custom Tie Dye blankets, shirts, wash cloths, cloth wipes. Anything you can dye. If you would like to tie dye something special, just ask!!
---
---
​Raw Graphyxx
Raw Graphyxx is a local company offering custom vinyl clothing and decals. Free shipping for SA orders and Military Discounts available.
​
https://www.facebook.com/rawgraphyxx
---
---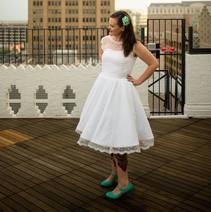 ---
---
Beth's Bombshells

Beth Newcomb is a LipSense Distributor. What is LipSense? LipSense is a long lasting lip color that is waterproof, smudge proof, budge proof, & kiss proof. It will last 4-18 hours & comes in 36 shades, plus a few limited edition colors!

Like and Follow her on Facebook at www.facebook.com/bethsbombshells

Follow her on Instagram at
​ www.instagram.com/beths.bombshells
---
---
​Mama's Milkies

Stephanie Craft wrote Mama's Milkies, a beautifully illustrated story written about a full term breastfeeding child. Follow the little toddler through the day as they wake and play, read, sing and finally drift off to sleep. All the while knowing that mommy still has "Milkies" when they feel like nursing.
---
---
​
Go Baby Go!
Go, Baby, Go! offers the tradition of providing our community with high-quality, affordable and practical natural parenting solutions.
Go, Baby, Go! continues to offer cloth diapering and babywearing classes throughout our community to provide a group environment for parents to look, feel and ask questions and help sort out all of the wide variety of products available today.
http://www.gobabygoshop.com
---
---
New York Life

New York Life, provides insurance, investment and retirement solutions along with expert guidance to help you achieve lifelong financial well-being. For all of life's milestones, New York Life is there for you, your family and your business.


---
---
Brittany Brooks Photography

Brittany Brooks Photography is located in San Antonio, Texas and she specializes in Maternity, Birth, and Newborns. Brittany has been doing photography off and on for about 9 years now and loves learning and growing each day. Brittany knows she was meant to photograph new life and she loves every minute of it!
​
www.brittanybrooksphotography.com
---
---