---
On August 6th you will have the opportunity to support some of San Antonio's fabulous boutiques and local artisans. From amazing handcrafted goods to boutique swag, we have all of your shopping bases covered. Come support your local baby and mommy retailers at Latch On SA!


Take a look at some of our 2016 vendors:



Arbonne

Arbonne skincare products, based on botanical principles, became a reality in the United States in 1980 and are now shared throughout the world through the Arbonne network of Independent Consultants. Building on these same founding principles, the product line has since grown to include both inner and outer health and beauty products that are unparalleled in quality, safety, value, benefits and results.

---
---
Beachfront Baby Carriers
Beachfront Baby carriers are a must have for hot weather babywearing! Wear baby in the shower, at the beach, at the water-park or in the pool. This especially comes in handy for keeping your hands free to play with or help older children in the water. Available in our original wrap-style carrier and ring sling style in 12 fun colors & 3 sizes to fit every parent and every wardrobe.
www.beachfrontbabywraps.com
---
---

Bay Bee Boutique

Hand-knotted with love, Baybee Boutique designs the most fashionable teething/nursing distraction neckalces for mama. These necklaces are made using BPA-free, food-grade silicone beads and are completely safe for baby to chew on and play with.
Custom orders encouraged!

---
---


Doterra

dōTERRA® is a company founded on a wellness philosophy of healthy lifestyle choices and informed proactive participation in one's own health-care alternatives. dōTERRA CPTG Certified Pure Therapeutic Grade® essential oils and other wellness products are specifically formulated to support a wellness philosophy of eating right, exercising, resting and managing stress, and reducing toxic load.

---
---
Free Rose
Susie Hamilton will be selling Latch On SA merch and her one of a kind handcrafted hand bags, diaper bags and more at Latch On SA. Treat yourself to a fun and stylish new accessory that will surely become your favorite new adornement!"Practical design with hand made charm.
"
Follow Free Rose Studio on facebook!
---
---
Happy Family
At Happy Family, we strive to make a positive impact in all that we do. We started the Happy Family Foundation to contribute to other game-changing organizations. From building the first Happy Family Children's Village in Tanzania to supporting organic advocacy worldwide, to mentoring young entrepreneurs or donating our time, we're happiest when we give back.
---
---
Team River Bexar
On November 23, 2014 River Laurence was diagnosed with Neuroblastoma. Visit this table to learn more about pediatric cancer research in the United States and to purchase #teamriver merch that will benefit the Laurence family directly.

​You can follow his story at https://www.facebook.com/riverbexar or visit his website at www.teamriverbexar.com.
---
---
Tuck and Bundle

Tuck and Bundle is a family-run and veteran-owned baby company headquartered in San Antonio, Texas. We designed the Ezra Wrap in hopes of making a carrier to withstand the Texas heat. We are proud to make a product that is beautiful, stylish, nurtures both mom and baby, and is 100% Made in America.

​Visit their website at www.tuckandbundleshop.com.
---
---
LuLaRoe

LuLaRoe strives to continuously find ways to Bless Lives and Strengthen Families. Believe it or not, your favorite LuLaRoe piece has its own story. The production and development that goes into each style, print and design touches the hands of thousands of artists and craftsmen around the world.
---
---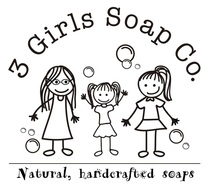 3 Girls Soap Co.​


3 Girls Soap Co. is a family, skin, and environmentally friendly soap company. Their all natural soaps are handcrafted with limited ingredients. All soaps are phthalate free and vegan.

Visit their Facebook at www.facebook.com/3girlssoapcompany.
---
---
Wishcraft Designs

Wishcraft Designs offers a full range of henna services, from simple designs for parties & events to complex bridal patterns. Clients can choose to have a part in the creative process either by choosing an existing custom design from our portfolios, consult for an original custom or by bringing something of their own.

You can learn more about Wishcraft Designs at www.wishcrafthenna.com.
---